Why QDRO Express ?
We are one of the Nation's most established and trusted QDRO preparer - Serving attorneys and their clients since 2000, with over 25,000 QDROs prepared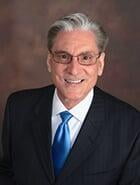 Robert Treat Esq. (Founder - In Memoriam)
Robert Treat is the original founder of QDROExpress LLC, his legacy lives on through the ongoing operations the company he built over 20 years. The people and systems he left in place are a testament to his commitment to a quality product provided by a knowledgeable staff.

Employment
U.S. Army - 1976-1979, honorable.
IDS Finanacial Services, American Express Financial Advisors, Finanacial services Company - 1992-2002. Financial Planninf for individuals: Finanacial Position, Insurance, Investments, Ttaxation, Retirement, and Estate Planning
Mantese, Miller & Shea - 2000-2002 - Law Clerk - drafted deeds, preliminary estate plans, developed and managed client database.

Hantz Consulting/

QDRO

Express

- April 2002 to July 2012 - research and prepare domestic relations orders and pension valuations; ongoing development of QDRO Software; amass and update company specific retirement plan information. President August 2007 - July 2012, purchased company July 31, 2012 - sole member and president.
Law – Admitted to practice – Active Member State
BarInactive Licenses – (Ohio Law, General Securities License (Series 7 & 63), Life, Accident & Health Insurance, Variable Contracts
Service to Family Law Community
Chair of Family Law Section of State Bar of Michigan 2018-2019. Family Law Council Member 2008-2010, 2012-2019. Chair of QDRO Committee. Active in numerous Committees. Congressional testimony on various Bills.
Presenter of QDRO Seminars for Professionals across the country; have presented for the Family Law Section of the State Bar of Michigan, the Institute for Continuing Legal Education, the Institute for Certified Divorce Financial Analysts, and various County Bar Associations and law firms.


Publication
Author of LexisNexis Practice Guide Family Law, Chapter 14 – Division of Retirement Plans
Contributor to Institute of Continuing Legal Education publication, QDROs, EDROs & Division of Employee Benefits on Divorce, 2004 edition – Ch. 5 IRAs and Federal Pensions.
Author of numerous articles published in the Family Law Journal




Awards
2007 Family Law Assistance Project pro bono attorney of the year.
2017 recipient of the State Bar of Michigan John W. Cummiskey pro bono award.


Other Relevant Facts
Approximately 25,000 QDROs/DROs. These Orders divide ERISA plans, Federal Plans (FERS, CSRS, Military), and State and Municipal Government plans. Hundreds of pension valuations prepared.
Former Plan Administrator of a 401(k) plan with hundreds of participants.
Member Qualified Domestic Relations Order National Education Society (QDRONES)
*Does not apply to Military QDRO's, must have ALL of the items requested from the staff of QDRO Express to begin the 2 week countdown.